K-9s',Kitties & Kritters Pet Sitting.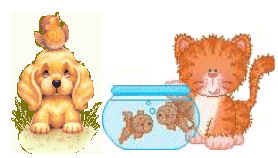 Debbie Savage Clearwater
Phone: (204) 880-4451
Email: k9pets@mts.net
WHAT YOU CAN FIND ON MY PET SITTING SITE: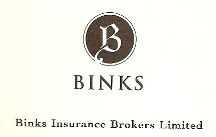 INSURED, LICENSED, BONDED.
K-9s, Kitties & Kritters Pet Sitting is pleased to announce our 3 new services:

IN MY STAFFS HOME - "ALMOST LIKE HOME DOGS & CATS CAGE FREE HOTEL";

IN OWNERS HOME LIVE IN CARE FOR DOGS & CATS AND KRITTERS;

DOGGIE DAY CARE;
DOGGIE DAY CARE, IN MY STAFFS ALMOST-LIKE-HOME-Hotel, IN OWNERS HOME LIVE IN CARE OUR SERVICES ARE NOW OPEN.
Your inquiries are welcome
You can have a choice of brining your animal to us or allowing a pet sitter to come to you.
Our day care is not only a day care but also serves as a hotel for overnight stays for 2 days two weeks or longer.
I put the finishing touches on my pet business plan that represented with my new staff. My business offers 3 new services and our wish is to create a happier place for pets to stay for the day or night. The thought of leaving our furry "kids" in a kennel just wouldn't suffice, so we created a plan for a fun and safe IN my staffs HOME-Almost -like-home hotel FOR DOGS AND CATS. And DOGGIE DAY CARE, as well as IN OWNERS HOME LIVE IN CARE FOR DOGS & CATS and other Kritters instead of the traditional dog kennel.


IN OWNERS HOME LIVE IN CARE For DOGS & CATS and other Kritters.
K-9s, Kitties and Kritters Pet Sitting can live right in your home while you are away. If your pet does not like being along, or if you have a puppy that needs that extra time or your dog is a chewer or you just want more company for your pet and your home will be protected also looked after 24/7 my staff can live right in your home short or long term. Show dogs do not have to be fixed.

We will even look after horses and farm animals just on the out skirts of Winnipeg (live in Visits only)

My staffs are all Insured, Bonded under my Insurance plan. Plus my staffs have clear criminal records checks. They are all friendly and have many years experience with pets and they all love pets dearly.
IN MY STAFFS HOME ALMOST -LIKE -HOME HOTEL FOR DOGS & CATS & DOGGIE DAY CARE
Here at K-9s, Kitties & Kritters Pet sitting our alternative dog care approach is very different from boarding kennels - guests stay in our home, as a group, not in cages. Key to making this type of care work is exercise; our unique method of care is establishing a relationship with each dog. Based on a dog's instinctual needs where they fall into a passive and obedient role - a state in which they are more emotionally & mentally settled, and can be playful yet calm.
Exercise being critical to our approach, means 2 walks a day plus lots of play time and running around outside in my safe and secure fenced yard. Here they get the level of exercise necessary to exhaust pent up energy where they are settled enough to remain calm inside our home. Here they receive the same care as our own dog; the dog pack enjoys each other's companionship, while living amongst our family members, amidst everyone's activities. We set clear boundaries, don't permit dominant behavior towards humans or other canines - all to preserve a calm, passive pack culture.
We play the role of the ALPHA dog. Where we are the dominant pack members. Not with aggression of any kind, but rather through subtle but critically important messages. For example upon arrival of a new visitor, we immediately establish our leader role by going for a walk one on one in the area. We control the leash so the dog must walk beside or behind us (never in front). When we come to the house, we enter our home first and invite the dog to follow. The calmest dog gets fed first, petted etc. being very observant, they quickly respond to our cues.
We invest the time up front to establish a proper relationship with each dog, which pays dividends for the duration of their visit. Our calm assertive energy transmits into stable emotional energy in the pack - this is the culture of harmonious coexistence. Play and interaction amongst the dogs, although sometimes boisterous, is non-aggressive and easy going.

As a result, we notice guests settle in and quickly overcome any phobias or separation anxiety they may have. We have had many clients mention that they recognize notable improvements in their pets' disposition, being calmer, obedient and having greater social behavior after a stay with us.
Many boarding facilities charge extra for treatment that is simply part of how we care for each guest. Here is a list of all the comfort care we provide for one low price:

Stay in our home and not in cages

Around-the-clock supervision

Personal attention & affection

Constant canine companionship

Walks, playtime and runs in my fenced yard

Natural treats

Safe balls & chew toys

Medication administering

Vitamin feeding & special diets

And much more

To avoid potential conflict please does not bring any playthings. We will provide toys and activities.
If you are planning to go on a vacation and are worry of your furry kid, think of me! Your pet will have all the comforts of home! The reason I chose to do this is because I love dogs and all animals a lot and they'd be safe and spoilt here! Daycare is also available! I can come live in your home also.
If you need someone to take care of your dog in a safe, loving and happy home environment, please do not hesitate to contact me at: k9pets@mts.net or call me at: (204) 880-4451 and we'd go from there.
There is someone home most of the time unless we are out to run household errands so your dog will be well taken care of. Also, there are no kids so your dog will be absolutely safe. Your dog must be friendly and house broken.
Your dog will get plenty of playtime and tender loving care. All you have to do is bring along your little one's favorite food or treats that you'd like your furry kid to get (we have our own treats too) bed, clothes, booties, anything that you'd like your dog to have while your away (except for rawhide ears/bones as they are not safe for dogs). I would also bath your dog for a reasonable fee!