K-9s',Kitties & Kritters Pet Sitting.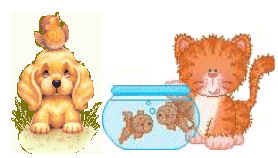 Debbie Savage Clearwater
Cell:(204) 880-4451
Email: k9pets@mts.net
WHAT YOU CAN FIND ON MY PET SITTING SITE: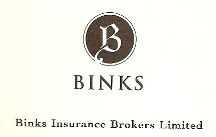 INSURED, LICENSED, BONDED.
F.A.Q. ABOUT A PET SITTER

Q: WHY SHOULD I HIRE A PET SITTER?

A: USING A PROFESSIONAL PET SITTER BENEFITS FOR BOTH PETS AND THEIR OWNERS. ONCE YOU EXPERIENCE PROFESSIONAL PET CARE IN YOUR HOME, YOU WILL NEVER WORRY ABOUT BEING AWAY FROM YOUR PETS AGAIN.

THE PETS BENEFITS INCLUDE:

BEING SORROUNDED BY FAMILIAR SIGHTS, SMELL & SOUNDS;

FOLLOWING HIS/HER REGULAR DIET AND EXERCISE ROUTINE;

HAVING PLAY TIME;

RECEIVING LOVE AND PERSONAL ATTENTION;

MAINTAINING MEDICAL TREATMENT WHEN REQUIRED;

HAVING SOMEONE RESPONSIBLE IN CASE OF EMERGENCY;

ELIMINATING THE TRAUMA OF TRAVEL OR THE UNFAMILIAR ENVIRONMENT;

ENSURING GOOD HEALTH (NO EXPOSURE TO THE OTHER ANIMALS WITH ILLNESSES OR PARASITES;

THE OWNERS THE BENEFITS INCLUDE:

KNOWING THAT YOUR PET IS IN CARING, LOVING HANDS.

HAVING THE CONFIDENCE THAT THE PET SITTER HAS MANY YEARS OF EXPERIENCE IN PET CARE, AND THAT THE PET SITTER CAN DEAL WITH OTHER ISSUES SUCH AS: GIVING MEDICATION, BASIC GROOMING, OBEDIENCE TRAINING, PUPPY KNOWLEDGE AND SUPPORT.

ELIMINATING THE TRAUMA OF HAVING TO TRANSPORT AND LEAVE YOUR PET AT THE KENNEL;

NOT HAVING TO IMPOSE ON FAMILY FRIENDS OR NEIGHBOURS;

FEELING YOUR HOME IS MORE SECURE WITH SOMEONE GOING IN AND OUT SEVERAL TIMES A DAY OR STAY IN YOUR HOME WHILE YOU ARE AWAY;

Q: WHAT IF MY PET HAS NEVER BEEN ALONE, OR MY PET IS NOT GOOD WITH STRANGERS?

A: IF YOUR PET HAVE NEVER BEEN ALONE OR YOU THINK HE/SHE IS NOT GOOD WITH STRANGERS, THEN AFTER REGISTRATION WE CAN SCHEDULE A REGULAR VISIT AND SEE HOW YOUR PET REACTS TO THE PET SITTER, THEN WE CAN SCHEDULE A TRAIL VISIT WHILE YOUR ARE GOING AWAY FOR THE DAY. IF THAT GOES WELL, THEN WE CAN SCHEDULE FOR A LONGER TIMES YOU ARE AWAY.
FOR THE SAFETY OF OUR EMPLOYEES, WE CAN NOT TAKE A BITING OR AGGRESSIVE PETS.

---