K-9s',Kitties & Kritters Pet Sitting.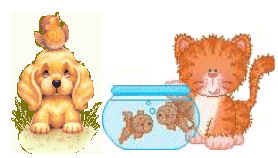 Debbie Savage Clearwater
Phone: (204) 880-4451
Email: k9pets@mts.net
WHAT YOU CAN FIND ON MY PET SITTING SITE: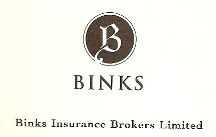 INSURED, LICENSED, BONDED.
WHAT A PET SITTER DOES:
Pet sitting is taking care of your pets in it's own home while you are on vacation or away on business.
Because the pet is in it's own home, there is less stress on both you and your pet. Your pet stays happy and secure in the home it loves. Pet sitting offers security giving the house a lived in appearance while you are gone.
We care for all types of pets on each visit to your home and we also do other things for you:

we will feed, water and clean up after your pet;

give medications (if needed);

walk exercise, and play with your pet;

provide love and affection when you're not there;

water plants, collect mail and news papers;

turn on and off different light in your home and also open and close blinds to give your house that lived in look;

set out your trash and recycle for scheduled pick-ups;

mid day dog walks for those people that work all day or work long hours and do not have time to take your dog for a walk K-9s, Kitties & Kritters Pet Sitting offers a mid day walking service. This service helps to prevent stress and accidents that might happen while you are at work and also your dog will get lots of exercise and be in tip top shape and there for you will have a happier and healthier pet - dog walks are half hour long around the neighbourhood.

we also do basic grooming brushing/combing/nails;

we help you if you need any help with your new puppy;

walk your dog if you have long commuting time or long work hours;

walk your dog if you are away from home 10-12 hours a day;

we will also provide weekly mid- day walks to give your pet a "potty" break or give a mid-day feeding or medication if necessary;
How long are the visits?
Each visit is at least 30 minutes long up to 45 minutes. We will do 1 to 3 visits a day.
In severe weather we will still stay the half an hour but the outdoor time will be shortened and the remainder of the time will be spent indoors. We can also do extended visits.
How are keys handled?
When you begin service with us, we require that you give us two copies of your house keys one will be kept in the office for emergency use, the other will be with the sitter, then kept in the office when not in use. We recommend that you allow us to keep both keys for future service, or we will return keys to you and pick them up at later date but there will be a $5.00 fee each time. We will not leave keys in your home on the last visit there by locking ourselves out in the event you are delayed in returning home. All keys kept in lock up will never have your name on them - I use a coding system.
Free services:

Consultation:
I will meet with you and your pets for free before I start looking after them, I will also do a full consultation and collect all important information on your pet.

Free brushing and combing of pets;

Free watering of your plants (up to 10 plants);

I will bring in your mail and news papers every day for free;

I will check you house inside and out to make sure it is secure and safe and I will even check your furnace;

For free I will set out your trash and recycle for scheduled pick-ups.

Please note that all our services and rates are specifically tailored to the needs of you and your pets.
Prices are listed under services and rates.

"Come home to happy pets"


Please, sign my Guestbbook.

Thank You for signing my Guestbook.